Welcome to the world of Logistics… Most Alluring, Simplified and Trusted!!

Get best quotes from verified & trusted transporters.

Find Convenient & Hassle Free Process for your Logistics Requirements for all type of Cargo Movement.

Receive Best Quote instantly from Numerous Qualified Transporters/Fleet Owners through our E-Auction & Tender Services

Safety & Reliability Ensured With Our Verified Transporters!
Regular Freight Reverse Auctions are being conducted on behalf of Mahindra Auto Steel Private Limited, Mahindra Intertrade Limited & Mahindra Steel Service Centre Limited etc. Interested Bidders (Transporters / Fleet Owners) are requested to register their Profiles online. For any Bidding Related query please contact 9873986968.
Logistics Requirement Now Made Time & Cost Efficient!
Freightemart.com an online market place is equipped to conduct various online events ( Reverse auctions & Tenders) for your transportation requirements which assist the movement of goods PAN India. We provide a quality operational execution and a customer focused organization that is fast flexible. We serve both individual customers and large corporate clients.
Market Requirements
"Get habituated to the all new & modern world of Logistics... Simplified"
ISO 9001:2015 Certified
Professionally Managed
Emphasis on Pre Qualified Bidders
Secure, Fast, User Friendly Interface
Movement of Goods at Ease
Saves Time & Cost Efficient
Best Negotiated Price
Trusted Members
PAN India Coverage
Verified User Base
Reverse Bidding
Dedicated Customer Support
Competitive Pricing
Mandatory Qualification Checks
Freight eTendering
Safe And Secure
About FreightEMart.com
Welcome to freight e-auction portal: freightemart.com, Owned and Managed by RareLogics Infotech Private Limited (ISO 9001:2015) that is rendering forward e-Auction services for the last decade, associated with leading Steel Mills and OEMs for their scrap disposal. FreighteMart is developed especially to cater to meet the need of reverse auction to acquire transportation services at lowest possible cost, we have experience in organizing different types of online events were met with a great satisfaction among our customers. Frightemart.com is the solution to minimize costs for transportation and logistics.
Furthermore, frightemart.com reverse auction provides shipper with the possibility to choose from a large number of carriers. In such a situation, the essential conditions for open and fair competition are created since producers can choose carriers on the basis of objective principles identical for all participants of the auction.
Based on dynamic pricing model, the open competition stimulates carriers to the improvement of their services and it may also result in certain decrease of costs of transportation for producers.
We are a team of qualified, experienced, dedicated and hard-working professionals who aspire to build progressive client relations by serving with the best realization and hassle free transactions, looking forward to associate and serve you with the Value Addition.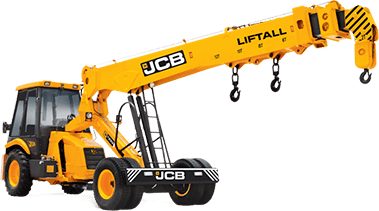 Do you still have a question regarding our services?
Contact Us